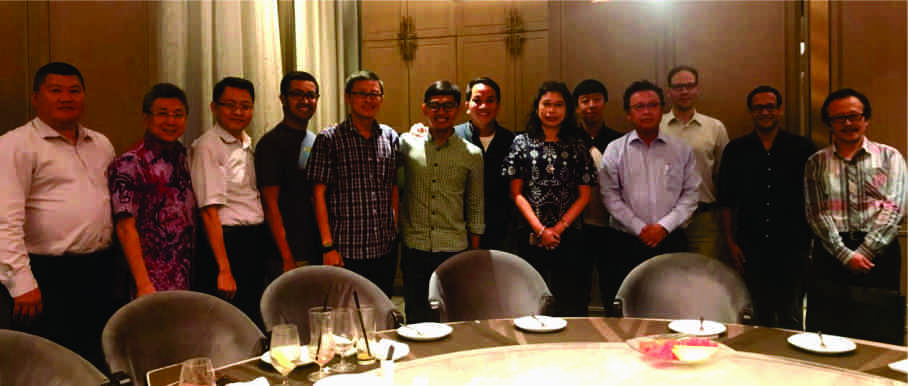 06 Apr

Kesepakatan Kerjasama Secure Parking Dan Go-pay

Terus mengembangkan potensi dan kesempatan cashless system, Secure Parking terus berusaha untuk menambah opsi para pengguna jasa parkir guna menuju cashless society. Setelah bekerjasama dengan 2 (dua) perbankan terbesar tanah air untuk pembayaran parkir secara cashless, kini Secure Parking beranjak lebih jauh dengan menggandeng salah satu perusahaan transportasi dan penyedia jasa berbasis online, Go-Jek, untuk pembayaran parkir secara cashless dengan Go-Pay, sebuah alat pembayaran virtual digunakan untuk membayar transaksi-transaksi yang berkaitan dengan layanan di dalam aplikasi Go-Jek.

Penandatanganan kerjasama antara Secure Parking dengan Go-Jek ini berlangsung di Rest of Yuen – Fairmont Hotel, Jakarta pada 23 April 2018. Penandatanganan dilakukan oleh Managing Director Secure Parking Bapak Rustam Rachmat dan Chief Executive Officer (CEO) Go-Pay, Bapak Aldi Haryopratomo. Dalam kesempatan ini dari Secure Parking hadir Deputy Managing Director Ibu Queenta Sylvia, General Manager Business and Development, Bapak Sofian Tjandra, General Manager Operation Bapak Andiyanto. Dari Go-Jek, pendiri sekaligus CEO, Bapak Nadiem Makarim turut hadir.
Ini merupakan langkah awal yang ke depannya akan menghadirkan produk-produk yang menarik dan memudahkan bagi para pengguna jasa parkir.